VOTING CLOSED. RESULTS HERE.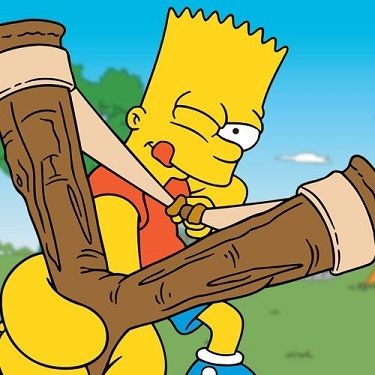 If you are reading this sentence, you are eligible to participate in our forum's latest victim of listification: the long running, ubiquitous cultural behemoth
The Sampsans
. If you know anyone on or off the forum that you think would also enjoy participating, feel free to invite them as well.
Please PM me your list of what you believe are the top 50
Simpsons
episodes* toward the end of the project.
I will send confirmation that I have received your list after I have tabulated it. If you haven't heard from me within a day, you should follow up with me to make sure that I received your list.
You may feel that you could compile a list of 50 favorite episodes* much earlier than the deadline, but it's still highly recommended that you engage in the discussions here. Most of us already have our favorites, so it's going to take more than
specious reasoning
for others to consider putting your lemons on
their hallowed trees
.
THE RULES
1) Each individual list is to comprise no more or less than 50 episodes*, ranked in your order of preference (with no ties).
2) *Any of the
Tracey Ullman shorts
, any episode from Seasons 1-27, and the feature film are all eligible. The two parts of "Who Shot Mr. Burns?" each count as a separate episode (you can't vote for them combined).
3) You cannot vote for entire seasons of the show. And you cannot vote for segments of episodes, such as the component parts of the "Treehouse of Horror" episodes.
For more details about list project rules and procedures, please refer
here
.
SUPPLEMENTAL TREEHOUSE OF HORROR MINI-LIST
If you submit a vote for the top 50 episodes, you may also, if you choose, submit a top 10 list of your favorite individual "Treehouse of Horror" segments. Votes in this mini-list will have no impact on the top 50 episodes list. Please do not leave a "Treehouse of Horror" episode off of your top 50 episodes list just because some or all of the individual segments are represented on your "Treehouse of Horror" mini-list.
RESOURCES
Simpsons World (stream every episode)
Tracey Ullman shorts
Our forum's threads for
the TV show
and
the movie
Writers' reunion video
Frinkiac (pairing quotes to images)
Recommended Reading
Dead Homer Society
Wikisimpsons
AWAITING FURTHER SUGGESTIONS
FORUM MEMBER SPOTLIGHTS
Is there an episode you love that you fear is under most people's radar? Try shining a light on it! To inaugurate an episode* into the spotlight section, just follow these three simple steps:
1. If it's a proper episode, identify the episode number and the season it comes from.
2. Clearly indicate that you wish it to be one of your spotlight titles.
3. Write a good-sized paragraph (at least) defending your choice.
I'll keep track of all the spotlight titles here so that they can be easily referenced. I'm not going to impose any limits on the number of spotlight titles you can have (other than the paragraph requirement), but please remember that the more money you print, the less valuable it is. So try to be like Mr. Burns
that time that he made a trillion dollar bill
. (I don't remember if that was a good episode or not.)
Everyone is strongly encouraged to give each of these recommendations the same chance that you would hope others would give your own spotlight titles.
A Milhouse Divided
(S8, Ep 6) (
mfunk9786
)
Mountain of Madness
(S8, Ep 12) (
swo17
)
AWAITING FURTHER SUGGESTIONS
***Please PM me if you have any suggestions for additions to/deletions from this first post.***